What is a NPS Score? How do we Compare to our Competitors?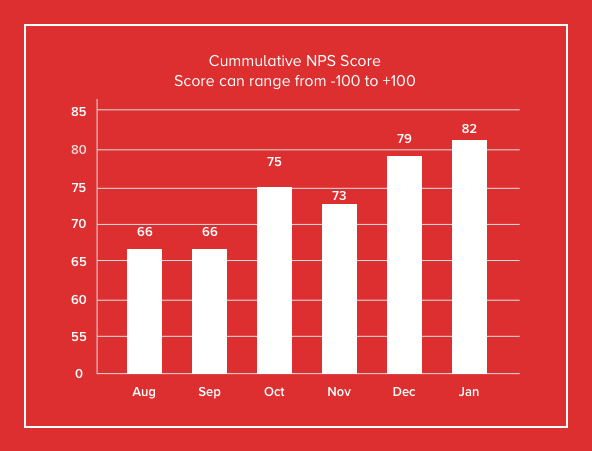 The Net Promoter Score is an index ranging from -100 to 100 that measures the willingness of customers to recommend a company's product or services to others. It is used as a proxy for gauging the customer's overall satisfaction with company's product or service and the customer's loyalty to the brand.
How do we compare to our competitors? According to the research of the Temkin Group in 2016, the average NPS of software companies in the US was 41, and "dream-to-achieve" score is 55. Compared with our current NPS score of 82, the numbers speak for themselves.
Customer Testimonials
"Thanks Brand My Email for a great product and even better customer service. From start to finish, the process was pleasant and professional."

"I like the professional look and feel of the Brand My Email eSignature. It is sent from everyone in my office. There is no longer any question as to what each team member's email looks like when they email our clients. It provides a consistent and professional message for my Agency."

"We are very happy with the work your company did for us! The branded emails are very professional and unique. Also, your installation instructions were very helpful and greatly appreciated. If anyone inquires, I will definitely share my positive experience with them. Continued success!"

"I am really pleased with the polished look of Brand My Email. It allows my customers access to me and my company in a variety of ways."

"In today's growing and changing insurance market with so many clients using devices, tablets, and computers to quote and bind insurance, an Agent must be equipped with all of the tools he or she needs to connect with the client above and beyond the telephone. That is why I love Brand My Email! It gives my client all of the tools they need to contact me, pay their bill, or even gives them directions to my office. Their professional design is the best in the business and proves that such a small marketing tool can go a long way!"